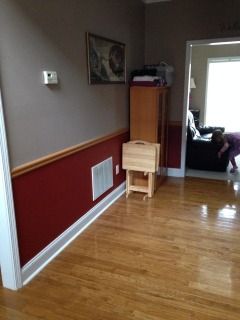 I have been "AT WORK" here in the house organizing as much as I can before I head back to work. I started by getting Ben to move the futon from the front foyer. We moved it up to the old scrap loft - now we call it "The Loft" - and it is there for when visitors come. It sits in the kid's play/library area.
Dawn and I took a trip to "the mother ship" called IKEA! I bought an Expedit Shelf, a bookshelf/desk combo that was on clearance and a new dresser for our bedroom.
The Expedit Shelf was for my front foyer to store some items that do not need to be stored in my Scrap Haven. I have been working away in my Scrap Haven to start on the goals written in this post.
I have since populated the shelf with a few of the 31 Cubes and the FINISHED scrapbooks that I had sitting on my shelves in the scrap haven. Not all of the finished books are on the shelf, but a few to start with. The albums that are "in process" are still in the Scrap Haven.
The bookshelf/desk combo was split into two rooms.
The bookshelf is now in my Scrap Haven (it is the same birch colour as my Expedit Shelves in there).
The desk went to Nathan's room for him to do his homework at. I think it will be a good spot for it. I originally wanted to sell that part of the combo, but when I went into Nathan's room and saw that his loft bed desk was covered with Lego, I thought the desk would work in there for him to use.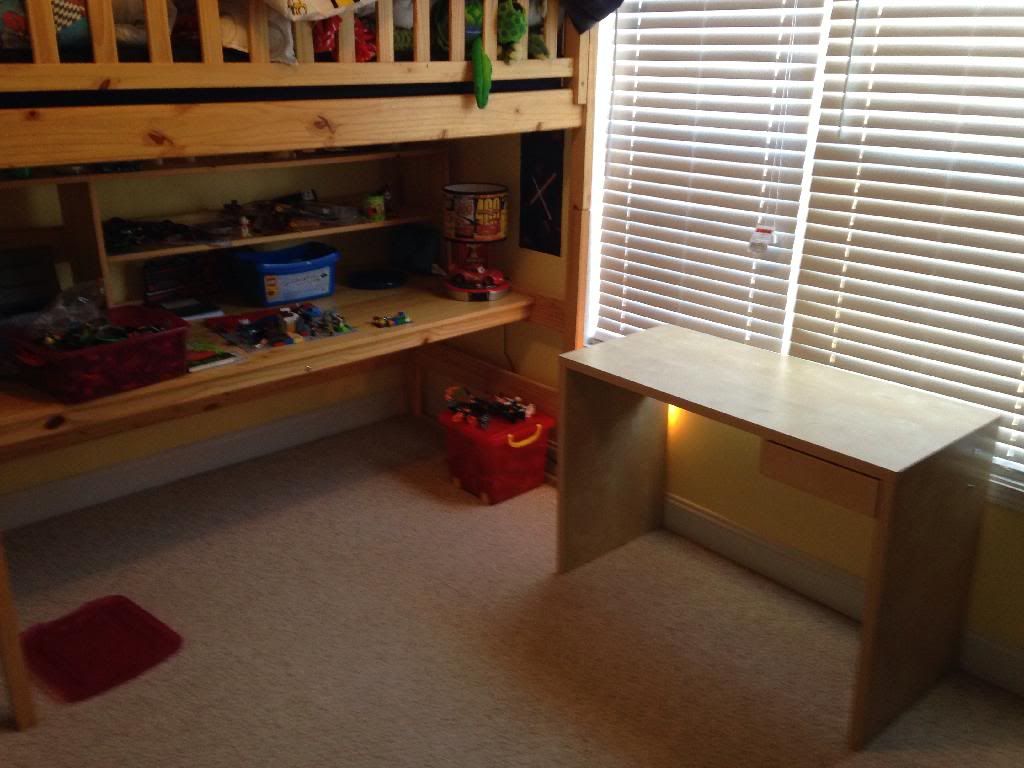 The new dresser is a replacement for our old dresser that we have had from before we got married. My pajama drawer broke a couple years ago and when it finally wouldn't open and close anymore, I just set it on top of the dresser. So, it was an eye-sore. See?
(again, not the greatest picture, but it works)
Now, my dear hubby Ben took all afternoon on Sunday to put this beautiful dresser together for me and it looks FABULOUS!!!!
What a difference it makes, eh? I am one happy chick!
So, now, I am in the Scrap Loft trying to get it organized to start working on projects.
The bookshelf from the combo that I bought is beside the Expedit Shelf and I have put all my idea books/scrapbook sketch books and power sort boxes with all my photos on it.
I am working to clean off the top of the scrap table and I am getting close!
There you have it! The Organization of 2014 to get READY for 2014.
Makes this chick a happy chick!
Take care of business now, so that I can PLAY later.
Now, back to the Scrap Haven to get finished with the scrap table so that I can work on a couple of projects before school starts!
Until Next Time,
SCRAP ON!
~Cyn~