8 Things About Nathan RIGHT NOW....
June 20th, 2013 Edition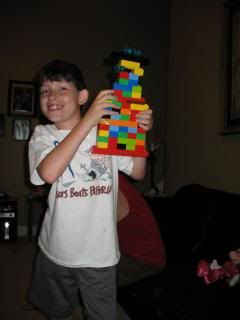 Nathan is a "south-paw".

Nathan will be 9 in August and he comes up to my chin when we stand by each other. Yikes! Nathan will be in the 4the Grade Talented and Gifted class in August when he goes back to school. He is extremely smart, loves Math and Reading. He loved his 3rd Grade TAG teacher Mr. VanDeusen and we will miss him in 4th grade!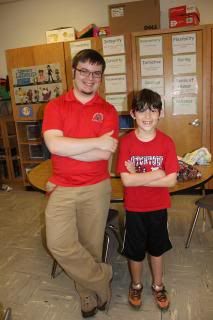 He is a GAMER like his Dad and loves the NHL Hockey game for the wii and Diablo III for the PC. On the weekends, he and Daddy meet Uncle Mike and Nick (his cousin) to play Diablo III online together via Skype. He likes other games, but those two are top of the list right now.
If we lived in Canada, Nathan would be wanting to play HOCKEY! He has finally caught onto our love of the game and plays ball hockey on our screened in porch. He LOVES the game as much as we do!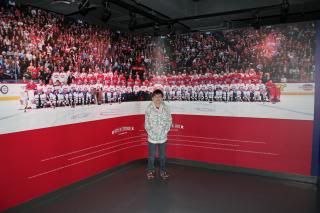 Nathan loves to help me in the kitchen to prepare dinner or mix kool-aid for me. He wants to learn to cook, so this summer, he is really helping me in the kitchen.
Nathan's main c
hores in our house are:
unload the dishwasher
feed the dogs
keep his room clean
Nathan is a LEGO Guy.....he has lots of kits, but for Christmas I found lots of lego on Craigslist to mix and match together so that he can build whatever he wants. He is very imaginative and creative when it comes to LEGO. He constructed his own "Stanley Cup" from Sophie's Duplo the other night. Pretty cool!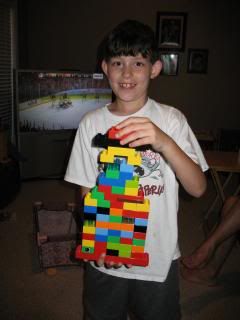 Nathan is the sweetest brother to Sophie. In the morning, he gets up early and gets the cereal down out of the pantry for both of them to have breakfast. He gets it ready for Sophie and they eat together. It is really neat to see the two of them eating together. He is a very loving boy and will ask to snuggle with me on the couch when we watch tv sometimes (but don't tell anyone because I don't want to spoil it - I am sure that will go away soon and I want to prolong it as long as possible).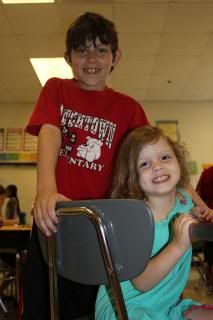 SCRAP ON!
~Cyn~