Today, I am thankful for CAT...aka Caterpillar.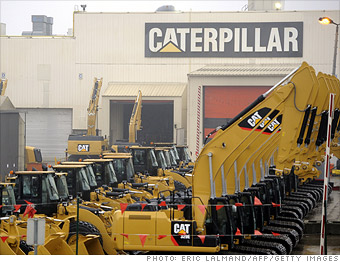 (photo found via Google Image search - CNN Money)
My husband has worked for Caterpillar for going on 3 years.
They have been a good employer to work for and Ben is happy.
It is important for Ben to like his job. If he isn't happy in his work-life,
it bleeds into our family life, which makes for a stressful situation.
So, I am very thankful that Ben enjoys working with the people he works with and for the company he works for.
Until Next Time,
~Cyn~